Travelling across Austria in a van for two weeks meant that lake hopping became a hobby. A hobby which we loved and the Austrian lakes inspired us each day. Each lake had an unique factor to it which was beautiful and awe-inspiring. Some where more touristy than others.
Traunsee Lake, Salzkammergut- "Cultured villages and crystal clear water":
Being 12 km in length and 3 km in width you will find a number of towns located around Traunsee Lake. One of my favourite being the beautiful cultured village Ebersee. Each Sunday they have a Sunday market where you can pick up all of the local delicacies. Also, the river runs into the lake here, which creates winds good enough to kite surf. One of the locals described how it gets so busy within the summer months there are a number of crashes – daily!
Not forgetting the incredible sand beaches and crystal clear water . As well as this the view of the mountains from this angle is incredible. The colour of the rocks against the lake is an unforgettable view and the sunsets here are incredible. Last but not least, are the friendly locals who are always willing to offer you advice of where to go and what to do.
On the other side of Traunsee Lake is Gmunden. Being a lot bigger than Ebersee it is defiantly more of a town. Gmunden has a number of bars on the lakeside and also is where you will find the Traunsee Lake Castle. An elegant looking building located on an island which is connected to the mainland by a bridge. You do have to pay to go into the castle, although you can explore the edge of the castle for free.
Having to travel on a budget we chose the free option. Living in a van also means we used this spot to have a 'bath'. The edge of the island has a number of weeping willows which made good shower curtains – although, it didn't stop a number of tourists taking photos of us!
2. Langbathseen Lake, Salzkammergut – "A magical and mysterious lake":
Twenty minutes from Ebersee high within the mountains you find Langbathseen Lake. Driving up through the winding roads you will start to feel the enchanted forest vibes. When you finally arrive the beautiful views will definitely leave you speechless. The crystal clear waters make it a popular diving and snorkeling spot.
However, if you feel like staying on dry ground then the walk around the lake is just as beautiful. With numerous cute beaches spotted around the edge of the lake and the forest surrounding it having a magical feeling – why would you not want to visit?

3. Hallstatt Lake, Salzkammergut – "A draw-dropping whilst charming place":
Surrounded by a beautiful mountain range and fed by a winding river cutting through a deep gorge in the mountains. Hallstatt Lake is a jaw-dropping whilst charming place. A famous spot for locals to take a dip you will have a stream of cars turning up and venturing into the water. It is a skinny dippers paradise. Also, not forgetting the wildlife here, the swans and ducks see tourists as easy pickings!
The cute village is a prime tourist spot. With traditional Austrian houses decorated with flowers and wooden window shutters. Cable carts are there to take you high up into the mountain range if you wish. The view from the top is also stunning.
This slideshow requires JavaScript.
4. Wörthesee Lake, Carinthia- "Unforgettable sunsets":
Again Wörthesee is one of the more tourist developed lakes. The majority of land which surrounds the lake is privately owned. Lucky devils have their garden on the lakes edge. Camping sites own the land and within season you will be expected to pay to enter them. However, if you visit out of season then you are allowed in for free.
The freshwater lake has murkier water than the others on the list. Despite this there is not an abundance of people swimming and wildlife. We had fish swimming through your legs and swans coming right up to you in their hunt for food. Wörthesee Lake is the sunset champion. The sunsets here are unforgettable.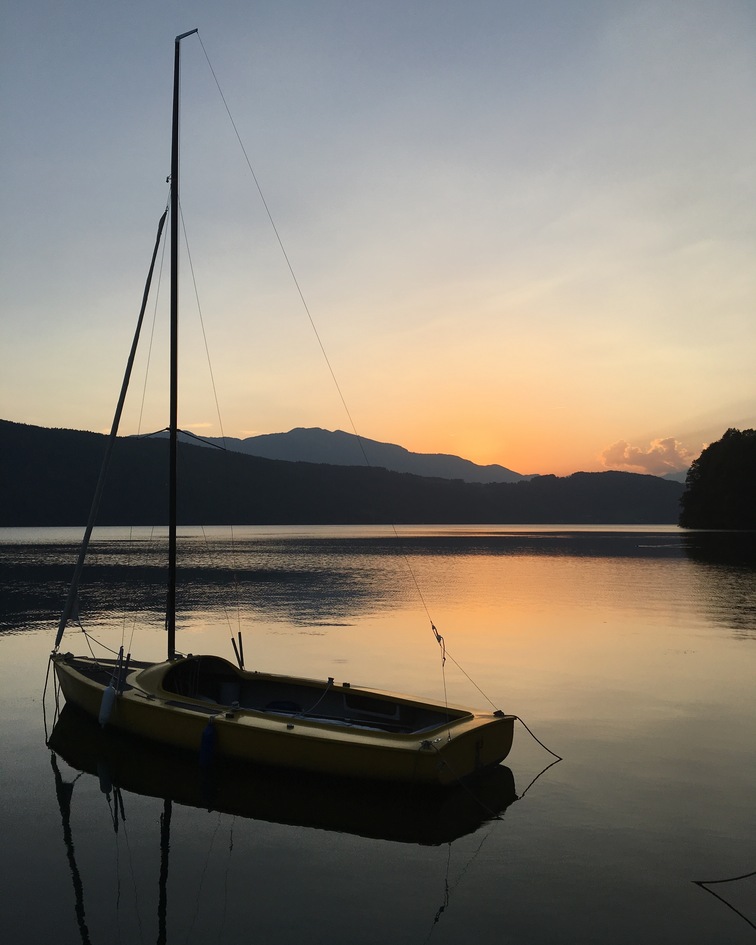 5. Lake Faak, Carinthia- "…Undisputed Charming Character":
The 5th largest lake within the state. Surrounded by long and mysterious reeds and islands dotted across the water-bed. This lake portrays undisputed charming character with a hotel set upon one of the islands which is only accessible via boat. You can also hire boats and pedalos so you can explore the lake too.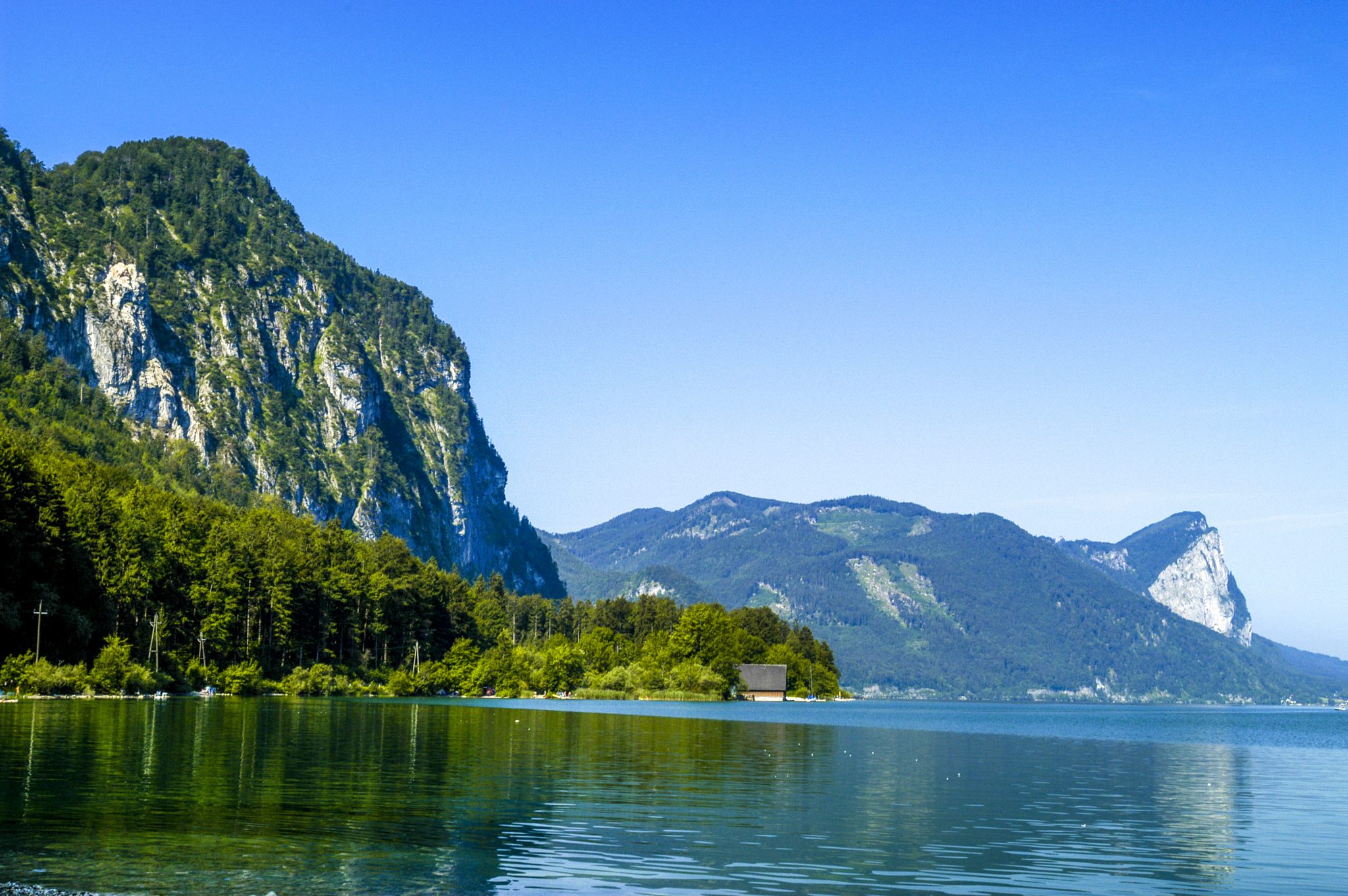 Love Austria? Read our previous post on how we fell in love with the country!
Click Here:
Not feeling Austria? Then make Eastern Europe your next adventure destination.
Author Details
Founder and creator of The Adventure Diary, I have extensively travelled Europe over the last 3 years. Having started as a part-time travel blogger I am now in the position where my blog is my career. Travelling, adventuring and exploring new places in the world is my main passion. For me sharing my passion for travel with others and having the platform to do that through my blog is very important.