Valletta, the capital city of Malta, is both the smallest and southern-most capital city in Europe. Making it one of the cutest but warmest capital cities to visit. Valletta is a UNESCO world heritage site as it is one of the most concentrated historic places in the world. Due to this also makes it one of the most culturally authentic locations in Malta.
From my time adventuring Malta, Valletta was one of my favourite places. Due to it being so authentic to its Maltese roots. A lot of Malta is very English, run-down or has too much building work. However, Valletta for me really captures what Malta is about. Albeit a bitesize version due to how small it is!
Here's why Valletta is one of my favourite capital cities I've visited:
The Culture:
If you are looking for traditional Malta then Valletta is the truest place to Maltese roots. Malta has been influenced by so many cultures over the years from British to Roman and even Arabic, finding somewhere true to the heritage is difficult. With the traditional limestone buildings, ample pastizzi and ancient buildings.
Keeping busy in Malta's Capital City:
Valletta has ample things to do. I am not a typical tourist who likes to visit all the local commercialised tourist attractions. Exploring with no direction is really my thing, I think you discover the best of the culture of a place by avoiding tourist hotspots. Travelling with no expectations can really turn your adventure into something magical.
Whilst meandering around Malta's capital city I was lucky to stumble upon a scenic coastal cove called Wuestenwind's beach. With rustic beach house, iconic Malteses boats and Malta's wild cats sleeping in their homemade houses. The way locals care for the famous Malese cats by building shelters and feeding them also highlights the kind and caring nature of the local people.
From Wuestenwind's beach, you also have a great view across the bay. With Fort Riscasoli and Fort St Angelo situated across the calm Mediterranean sea. If you feel like visiting some iconic free attractions within Malta's capital city, the beach is also situated next to the Siege Bell Memorial and
Valletta is beautiful:
When you first head through the cities Floriena City Gates, the architecture soon turns from a mixture of run-down and modern builds to an authentic feeling city. It was everything I imagined the entirety of Malta to be, situated in one pocket of beauty and culture. All I could think is thank god UNESCO protected Valletta from Malta's builders.
The limestone streets have a vintage appeal to them, creating a great photo backdrop. Every corner you turn has something new to offer. Whether it's a peek of the sea, another incredible building or a street sign that leaves you feeling like you have gone back in time. Malta's capital city really is breathtakingly beautiful.
What do you think about Valletta Malta's Capital City?
Let me know by either commenting or emailing me at [email protected], I love hearing from you!
Thanks for reading and becoming part of our adventure,

LAUREN BARRATT, THE ADVENTURE DIARY FOUNDER 2020
Don't forget to pin our Valletta post: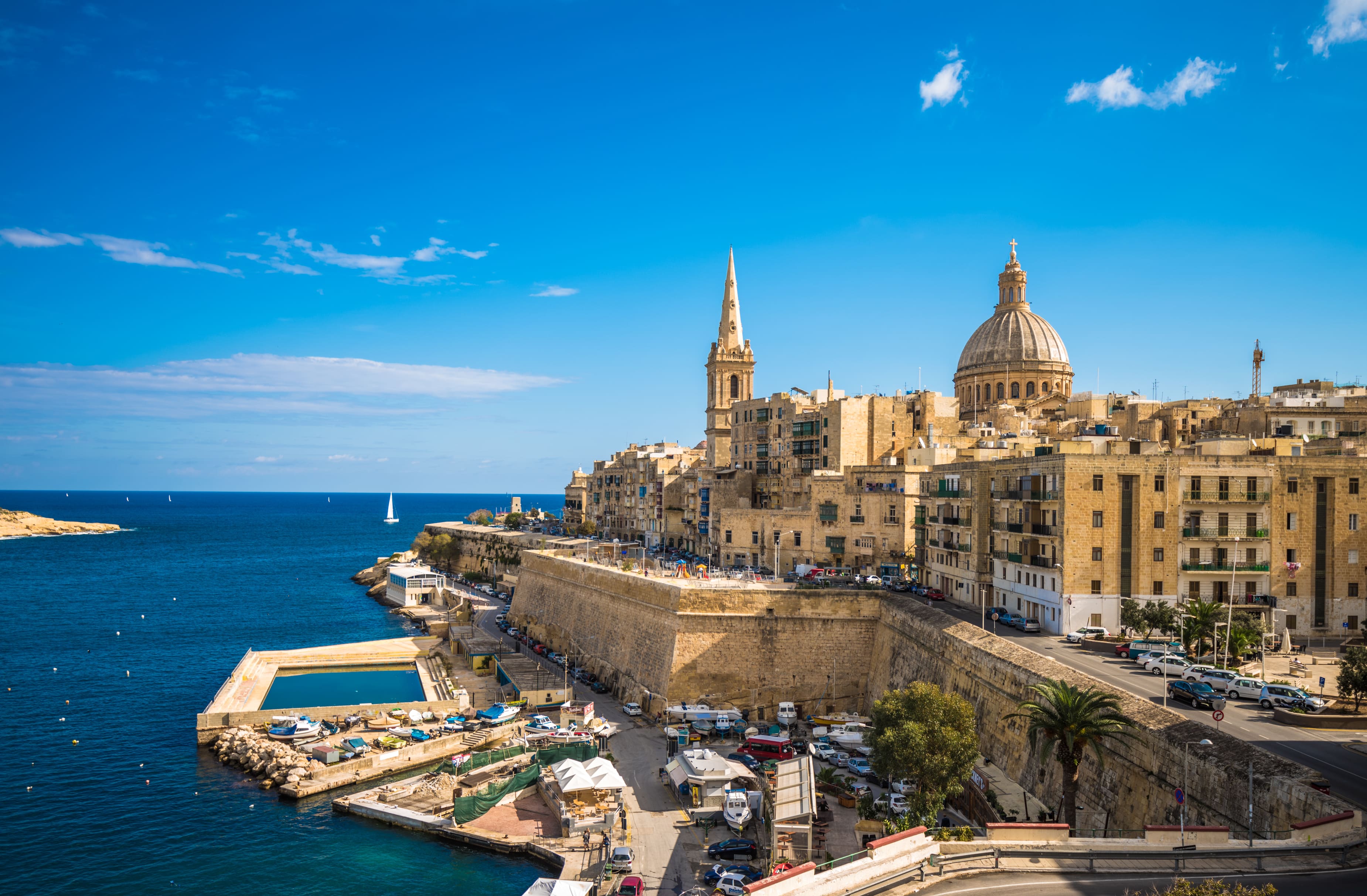 Author Details
Founder and creator of The Adventure Diary, I have extensively travelled Europe over the last 3 years. Having started as a part-time travel blogger I am now in the position where my blog is my career. Travelling, adventuring and exploring new places in the world is my main passion. For me sharing my passion for travel with others and having the platform to do that through my blog is very important.