Learn how to make incredible videos like this:
The equipment Mavic Man used to make this:
[amazon_link asins='B01LY38V90′ template='ProductGrid' store='adventu0d-21′ marketplace='UK' link_id='fce64f35-5517-11e7-837e-bf5270062407′]
The footage which the drone produces is high quality and the image stabilization is one of the best on the market. It is easy to set up and use. You can quickly learn the controls and lock it onto things you want to follow. It has an outrageously long range to which is one factor which makes it better than the Go Pro competitor- the karma drone.
If you're a keen traveller then I also suggest you use the DJI Mavic Pro. This is because it is so compact and easy to store away. You can put it in your bag and you barely realise its there.
Another example of the DJI Mavic Pro image quality: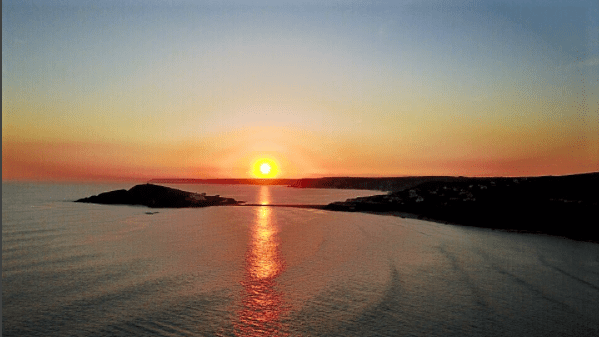 Who is Mavic Man?
I'm Mavic Man, I'm 33, a father of 2 and I live in South Hams, Devon. I consider it to be the most beautiful place in the world. This is why I took up flying a drone. I want to show you that the world is an amazing and beautiful place, I want to get you to appreciate what we have!
I've always been in to photography and film making but nothing has quite satisfied me until I got a DJI mavic pro drone. I can finally get the spectacular shots that I've been looking for.
These are my 5 top tips for flying and using a drone to be safe and to get the best out of your drone.
1. Check your drone before you fly
OK, you've got your drone and you're eager to fly. But before you hit the sticks, there are some things you've got to check first, whether you're flying for the first time or the 50th time. Always go through a pre-flight checklist, just like a real pilot: are the batteries charged and properly inserted? Are all parts in place and in good condition? Are the propellers and screws secure? Going through these checks – and others – helps to ensure that you won't be surprised by a sudden failure while flying. Which of course will be very, very expensive!
2. Learn the controls
Mastering the controls is the key to early success with drone piloting. Start with the basics – your left stick is throttle (up/down) and yaw (left/right). Your right stick is pitch (up/down) and roll (left/right). Learn what each type of movement means, and what it looks like. Start by focus on just one – throttle – and gradually mix in new elements one at a time. Don't try to take on too much at once. Perhaps print off an instruction list, then print it out or keep it up on your tablet to refer to in the field.
3. Practice, practice, practice
Getting good with a drone requires practice, just like any other skill. Go to a large area free of obstacles and just practice the basics. Learn what each button and function of your drone does, practice using them together and in combination. Continue practicing by yourself for weeks, until you feel comfortable with the controls and confident that you can handle your drone in more challenging conditions.
4. Always obey the law and fly safely
You should always read drone laws for your area before flying. Different countries, cities and areas have different rules and regulations for you to follow. It's important that you follow these to prevent injuries or legal problems. For example, many countries don't permit the flying of drones above airports, above a certain elevation, or over populated areas (e.g. London). As well as obeying the letter of the law, you should also try to follow its spirit – even if laws aren't yet on the books. Consier your behaviour and avoid actions that have the potential to cause harm to others, like flying over crowds or near animals. For the UK, have a look at the CAA website.
5. Think outside the box
just because you have a drone don't just put it up to the maximum high and film everything from up there, get in the action. Some of my best shorts come from low down, like flying close to water or just above the try tops. Fly and film like your filming something you would want to watch. This also links to the rules of photography and the importance to consider layers and angles. For photography tips click here.
One last note:
Just have fun but be safe.
I can't recommend flying a drone enough, its so much fun and gets you out and about seeing more and more of the world and from a different perspective.
Author Details
Founder and creator of The Adventure Diary, I have extensively travelled Europe over the last 3 years. Having started as a part-time travel blogger I am now in the position where my blog is my career. Travelling, adventuring and exploring new places in the world is my main passion. For me sharing my passion for travel with others and having the platform to do that through my blog is very important.