Everything you need to know about the Preikestolen hike and why you need to visit. This was one of our favourite hikes in Norway, for a few reasons.
It is beautiful!!
The hike itself is quite easy
Did we mention before how beautiful it was…
You should definitely be adding the Preikestolen Hike and the Trolltunga hike onto your bucket list, if they're not already there. Below you will find all the information you need to have a great day out, with a few hints and tips we wished we knew before we went!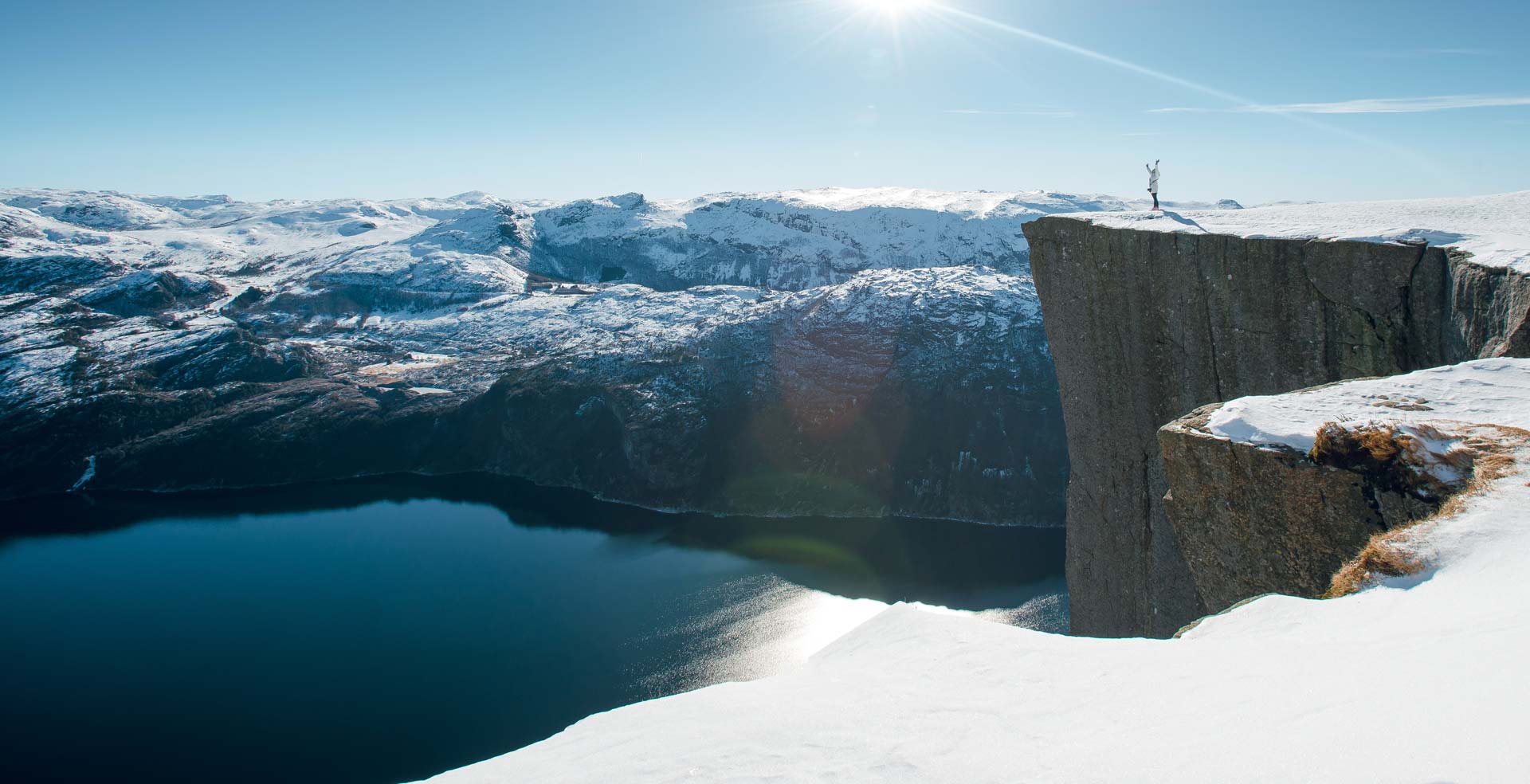 Key Facts:
Length of hike: 2-4 hours
Distance: 3.8km
When to visit: April to October
Elevation of Priekestolen: 500 meters
Difficulty: 2.5/5 – Some steep sections however a generally easy walk for those with moderate fitness levels.
Our Top Tips:
Make sure you visit either late at night for the sunset or early in the day for the sunrise. These make the best photos and also means you avoid the crowds. It can get very, very busy! If you are going during these times make sure you are prepared for the lack of light at certain times.
Be wary of quick weather changes in Norway and make sure you are prepared with the correct clothing and water!
Wear the correct clothes! We recommend hiking boots, waterproof and wind proof clothing and spare clothes as a just in case!
Take your camera. There's a lot of photo opportunities and it is an experience you will enjoy looking back on.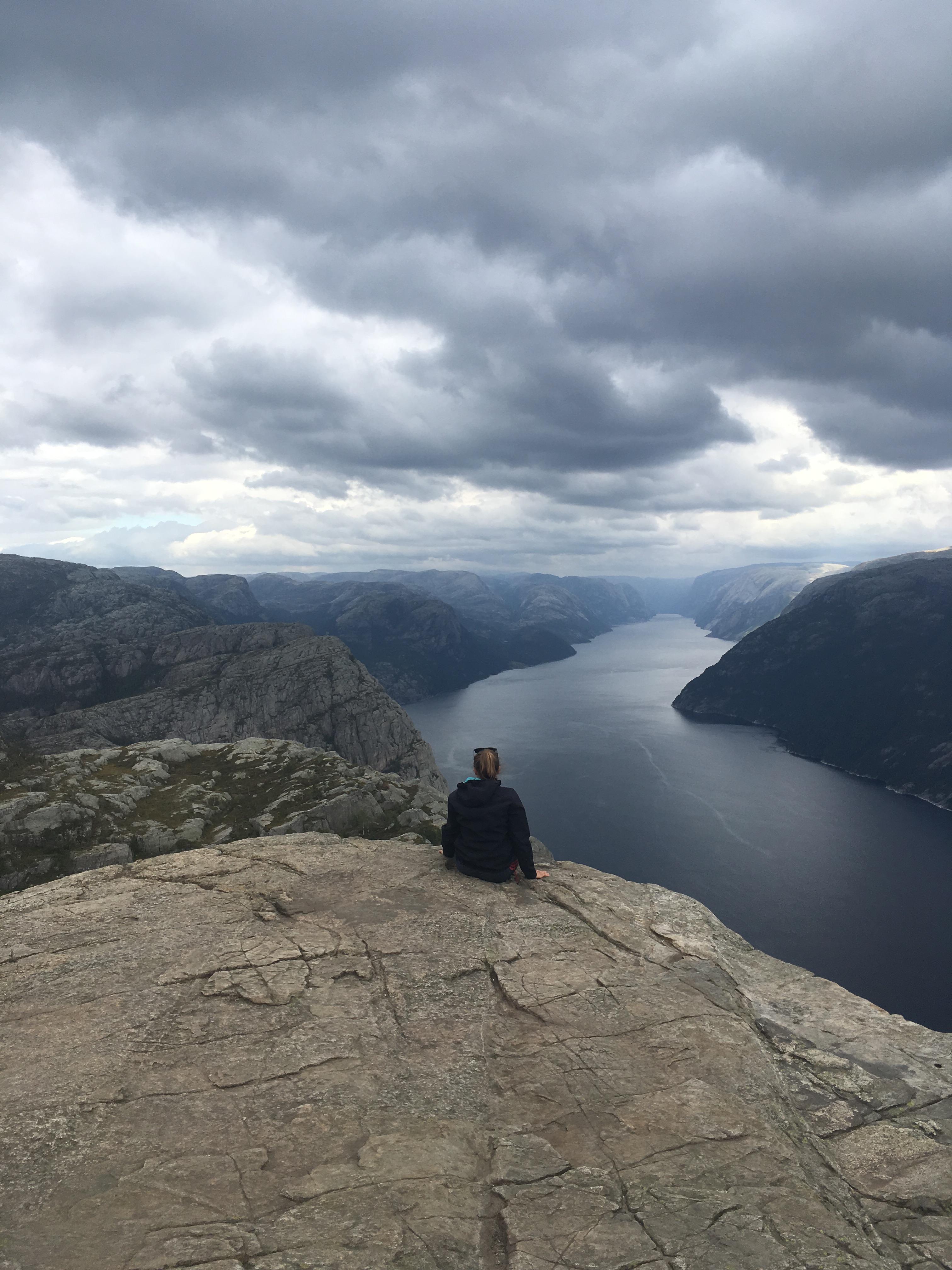 Why we fell in love with Preikestolen:
The view from Preikestolen is outstanding. It overlooks the 42 kilometer long Lysefjorden in Norway, which on a clear day, is unforgettable. The fjord looks to never end, a surreal experience which you will never forget. Also, for those who love an adrenaline rush you are able to get as close to the ledge as you please. You can even dangle your legs over the side if you wish! For those who are looking to avoid the 604 meter sheer drop, don't worry, there are plenty of safe places away from the edge.
Overall:
A beautiful and pleasant hike, with a view to leave you speechless! This is a great hike, especially for beginners or anyone nervous about visiting some of the more challenging hikes in Norway. If you need some more information check out this amazing video from Visit Norway.
Author Details
Founder and creator of The Adventure Diary, I have extensively travelled Europe over the last 3 years. Having started as a part-time travel blogger I am now in the position where my blog is my career. Travelling, adventuring and exploring new places in the world is my main passion. For me sharing my passion for travel with others and having the platform to do that through my blog is very important.