Asia is one of the biggest travel destinations for people that truly love to explore different cultures, sample new foods and experience a completely different take on life. If you've grown up in western society for most of your life then most of that side of the world is relatively similar. However, once you travel to Asia and start to explore countries like Nepal, Japan and Indonesia, you'll start to see a completely different side of life that is both inspirational and enlightning.
So if you consider yourself an adventurous traveller, we've put together a list of some must-visit Asian destinations that are perfect for short breaks, long holidays or even backpacking adventures. Most people suggest doing plenty of research into this destination before you visit. However, I'm if you are more of a go for it adventurer, then risk it!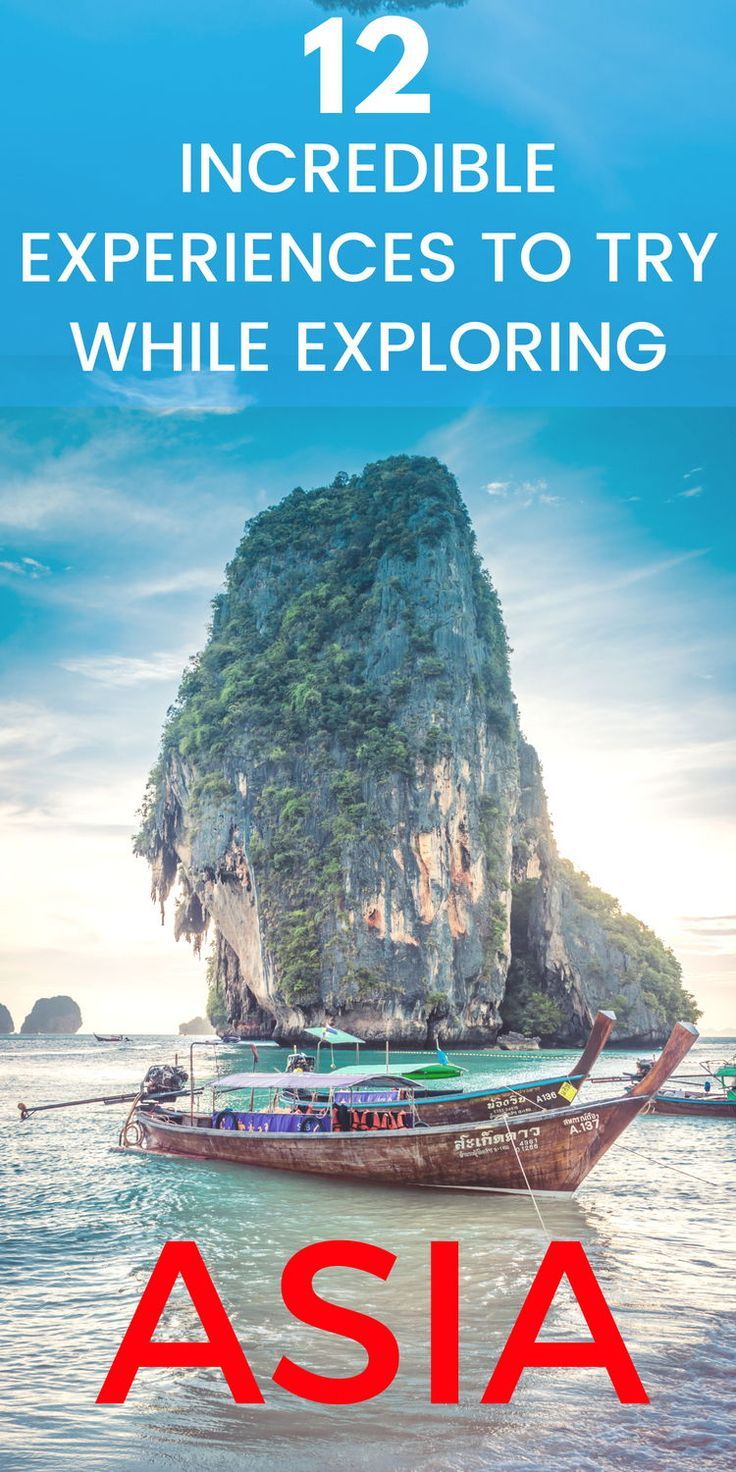 Nepal
You will get emerged in backpacking through Nepal's beautiful landscapes and glistening bodies of water, whilst discovering its past and culture. If you are an avid adventure traveller, Nepal is a destination not to miss. It's fantastic for backpackers and it combines some of the most breathtaking views with unique jungle environments and even snowy scenes thanks to Everest standing tall in the backdrop.
If you're going trekking in Nepal then you absolutely want to make sure you're being responsible and speaking to experts that can offer you guidance. However, if you want to visit Nepal to sample its cuisine and picturesque cities, then there's plenty on offer for budding adventurers.
Vietnam
Vietnam is brimming with natural beauty thanks to its diverse landscapes. The country manages to create unique contrasts between luxurious sprawling cities, local rice fields and tribal villages.
There's a mouthwatering selection of delicious food to try such as the legendary noodle soup Pho, and epic adventures across sand dunes and bike rides through mountainous regions. Whether you're coming solo for a backpacking experience or exploring Vietnam with friends and family. There's a wealth of things to get your teeth stuck into and you won't be satisfied by just a single holiday here.
Thailand
Thailand is a friendly country that absolutely loves travellers. It's one of the top destinations for backpackers because everything is so affordable but it's also a beautiful country with some of the deepest culture and unique traditions that you'll find in South-East Asia. Thailand has a diverse culinary scene that any foodie would love to explore, architecturally stunning temples and museums to admire and some beautiful beaches to relax in. There's no shortage of things to do in Thailand and it's a must-visit destination for any holidaymaker.
Philippines
If beautiful emerald landscapes and deep cultural history are what you're looking for, then The Philippines is a place that you do not want to miss. Past the enormous growing megacities and the beaches are some of the most breathtaking landscapes that currently exist on the planet. From the Bacuit Archipelago to the village of Sagada, there are countless picturesque destinations to stroll through and explore. If you're looking for a more traditional holiday, then the city of Manilla is more than capable of offering you unique cuisine, bustling nightlife and luxurious shopping experiences.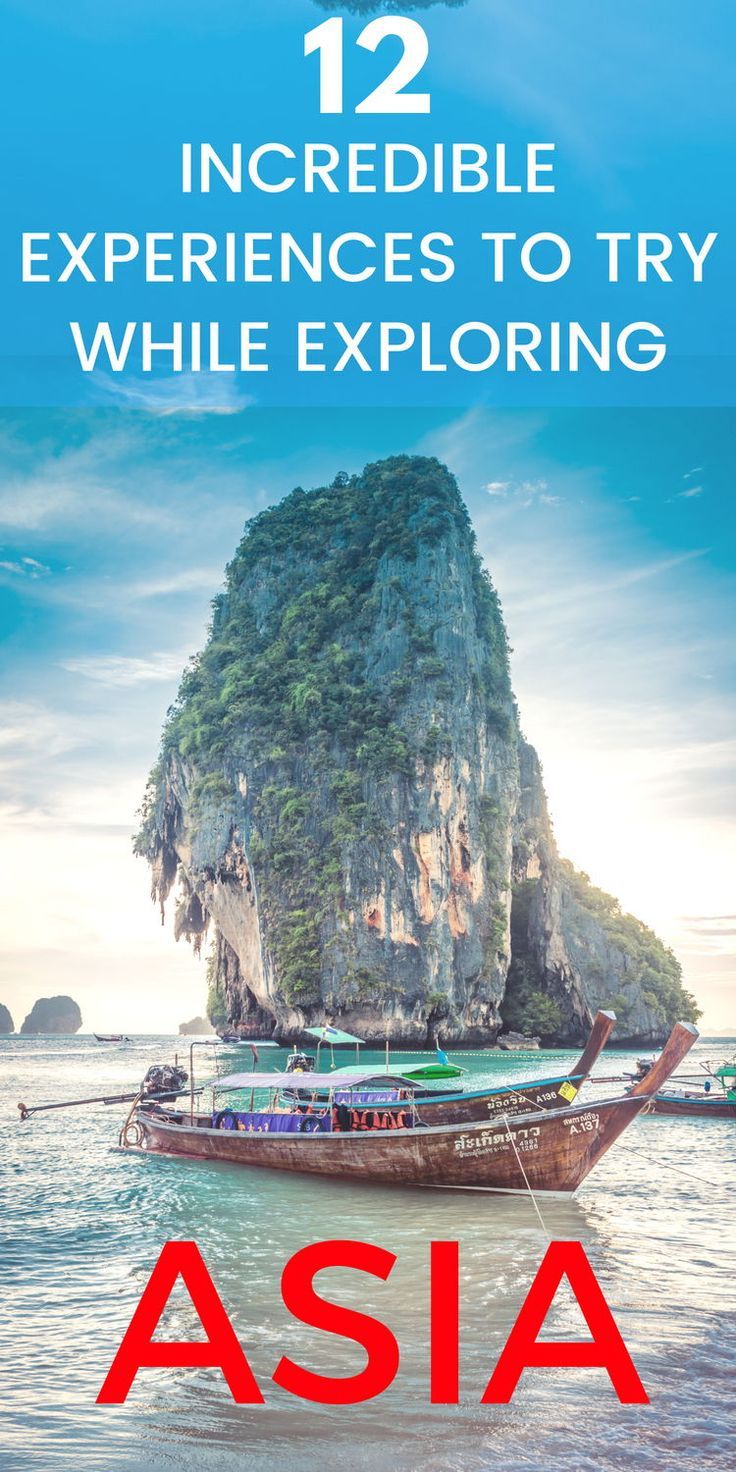 South Korea
South Korea offers a dizzying amount of things to do thanks to its growth into one of the most prosperous cities in the whole of Asia. However, it hasn't forgotten its roots and with thousands of years worth of history and culture to delve into, you won't be disappointed by what South Korea could offer you. From unique traditions like the Boryeong Mud Festival to beautiful architecture from the likes of the Hwaseong Fortress, you'll find that South Korea is filled to the brim with unique and interesting things to do. It's difficult not to explore such a wonderful country and you'll definitely want to bounce between Seoul and the other smaller cities, occasionally taking trips out to smaller villages for cultural experiences.
Japan
While much of Japan is now dominated by technology and modern amenities, some of the smaller villages on the outskirts of the main cities have yet to be overtaken by the rush of futuristic transformations–and Japan wants to keep it that way. What you end up with is an interesting and beautiful contrast of traditional and modern lifestyles where gorgeous architecture can stand next to tall skyscrapers, living in harmony and at no risk of being gentrified for modern demands. Japan's location also gives it access to some of the world's freshest seafood cuisine, making it a must-visit holiday destination for anyone that loves to eat and sample new dishes. For fun and games, there are plenty of video game arcades, theme parks and nightclubs to keep you satisfied and entertained throughout the entire trip.
Indonesia
Indonesia is essentially a large collection of different islands, each with their own unique cultures, cuisines and traditions. What you end up with is an incredibly diverse country that may as well be several different countries–that's just how diverse and interesting the country is. With over 17,000 different islands and incredible backpacking and adventuring potential, it's difficult to topple Indonesia as one of the most interesting must-visit destinations in not just South-East Asia, but in the whole world. From spotting wildlife to dining in a luxurious restaurant to backpacking between individual islands on small boats, there's just no shortage of adventure here in Indonesia.
Asia is a continent with some incredibly unique and breathtaking experiences that you really can't find anywhere else in the world. The fact that the cultures and traditions here are so far from what you might be used to in the western world makes it so exciting and exhilarating. There's just so much to explore and even if you had an entire lifetime to delve into the history and culture of each country in Asia, there would still be untouched pockets of society that are ripe for exploration. So if you're planning on a holiday, a break or even want to go backpacking in Asia, we hope that this list has given you some inspiration on where to go.
Want to feature on The Adventure Diary? Work with us.
Author Details
Founder and creator of The Adventure Diary, I have extensively travelled Europe over the last 3 years. Having started as a part-time travel blogger I am now in the position where my blog is my career. Travelling, adventuring and exploring new places in the world is my main passion. For me sharing my passion for travel with others and having the platform to do that through my blog is very important.