If you're looking for a great road trip destination that has lots of amazing natural beauty spots and opportunities to see some incredible wildlife, Scotland is one of the best places to go. There are destinations like this all over the world but why not see the ones that are on your doorstep first?
The North Coast 500 is often called Scotland's answer to route 66, and it's a very popular road trip destination, but you'll have a completely different experience. It's the ideal way to see the best that Scotland has to offer, but it can be a tricky route if you haven't done it before so it's important that you do it right. If you are going to drive the North Coast 500, here are some important things you should know.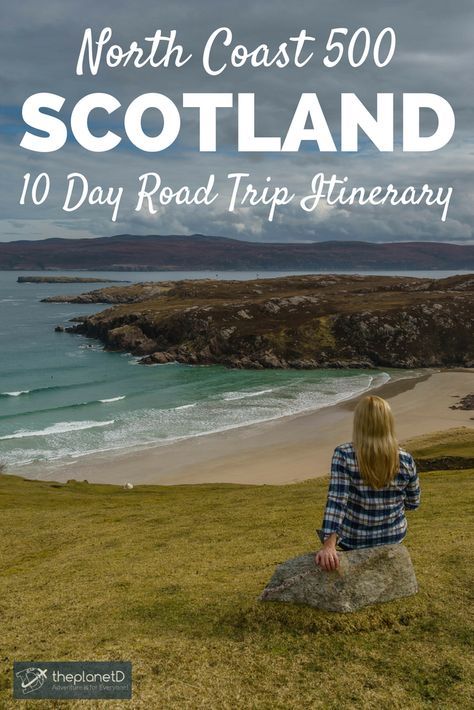 It's Not An Easy Drive
If you haven't been driving for that long and you are not very confident on the road, it might not be a good idea to attempt the North Coast 500 right away. A lot of the roads are single track, narrow roads, and there are a lot of dangerous twists and turns along the way. If you are not a very confident driver, you might struggle and it could be dangerous to go on this route, especially if you don't have much experience with long road trips. Anybody that is a bit worried about the difficulty of driving should do some easier road trips in the area first so they can build their confidence first.
The Vehicle Makes A Difference
The vehicle that you choose is important for a couple of reasons. The roads are difficult so you will need something reliable to get you through. If you are trying to do it in an old beat–up car, you may struggle. If you are planning on taking a campervan or a tent with you, rather than finding accommodation along the way, you need to be prepared for the weather.
A cheap second-hand campervan might not be reliable enough, so it's better to look at something like Redline Quality Campervans instead. The weather in Scotland can be very bad at times and the last thing you want is an old campervan with a leaking roof. You also need something that is going to be comfortable if you're stuck inside all day when the rain is coming down.
5 Days Is Not Long Enough
A lot of the official itineraries say that the trip should take you about 5 days, which is about right for the drive. But even though you can do the drive in 5 days and stop off at the main sights, you should really plan for longer if you want to get the full experience.
Scotland is filled with so many amazing natural beauty spots, which is one of the main reasons that the UK is a backpackers dream. If you try to do the drive in 5 days, you're going to miss out on a lot of that stuff and your trip will feel very rushed. It's better to plan for 7-10 days so you have time to see everything along the way.
The North Coast 500 is a great route, is you want to see the best of Scotland, but it's important that you prepare properly if you want to get the most out of your trip.
Would you like to feature on The Adventure Diary? Learn how you can work with us.
Author Details
Founder and creator of The Adventure Diary, I have extensively travelled Europe over the last 3 years. Having started as a part-time travel blogger I am now in the position where my blog is my career. Travelling, adventuring and exploring new places in the world is my main passion. For me sharing my passion for travel with others and having the platform to do that through my blog is very important.